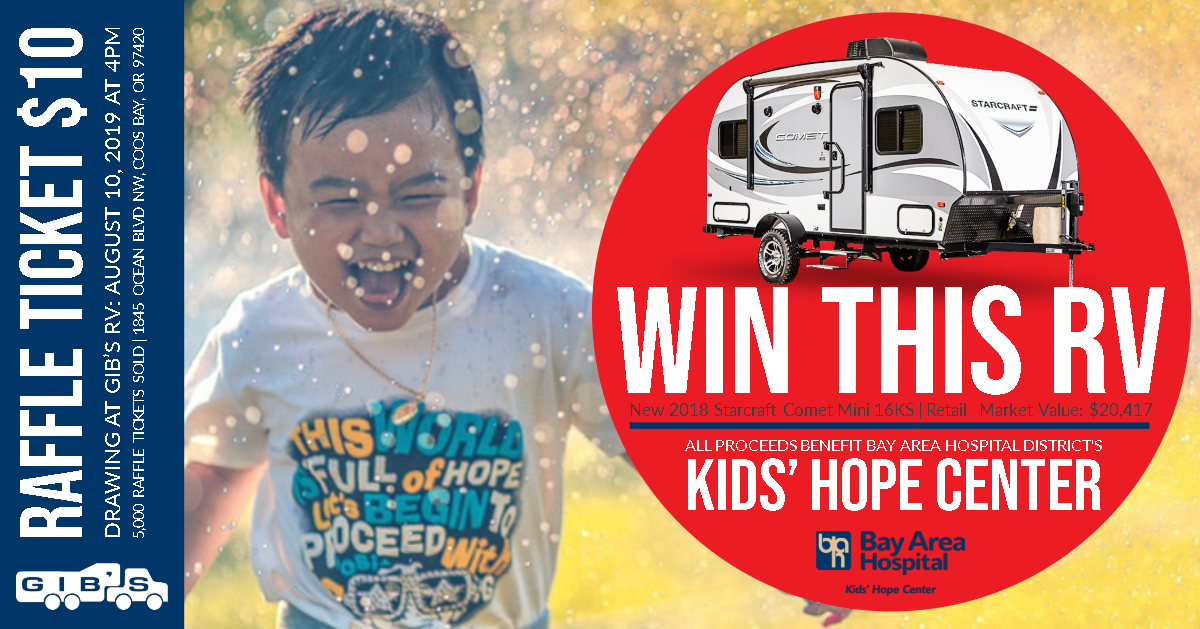 Click below for more info on this RV!
Buy raffle tickets at these amazing, local businesses:
See the trailer out and about and buy tickets:
Downtown Coos Bay Wine Walk
(at the Gib's RV or 7 Devils locations, depending on dates)
Coos Bay Farmers Market (select dates)
Oregon Pacific Bank
---
All proceeds from this raffle benefit Bay Area Hospital District's Kids' HOPE Center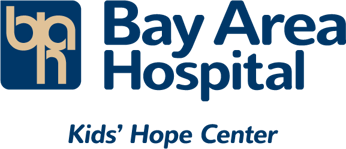 Children who have been abused need a friendly, non-threatening place to divulge their painful stories. They need caring adults who will protect, reassure and advocate for them. The
Kids' HOPE Center
is that kind of place, with that kind of people.
Kids' Hope Center
investigates abuse allegations from communities throughout Coos County and beyond. Following the "medical model" of abuse investigations, Kids' HOPE focuses primarily on meeting the whole-health physical and emotional needs of victims. Instead of telling a painful story again and again to a succession of strangers, a child visiting Kids' HOPE experiences a single interview with a specially trained forensic investigator. Video recordings of these neutral, non-leading interviews take the place of repeated questioning and can even be admitted in court.
---
Raffle information:
Drawing at Gib's RV Superstore on Saturday, August 10, 2019 at 4PM
1845 Ocean Blvd, Coos Bay, OR 97420
5000 tickets to be sold
Raffle tickets are $10 each
Must be 18 or older to purchase unless accompanied by an adult
Raffle organized by Bay Area health District to benefit Kids' HOPE Center
RV Information

Retail Market Value: $20,417
RV Donated by: Gib's RV Superstore